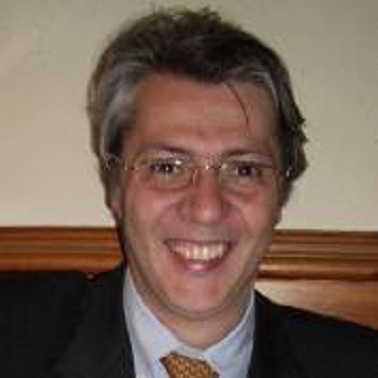 Fellow of the Royal Society for the encouragement of Arts, Manufactures and Commerce (RSA), Chartered Manager (CMgr) as well as Chartered Engineer (CEng).
Dr. David Luigi FUSCHI has completed his "Electronic Engineering (Systems & Automation), (Hons)" from Politecnico di Milano, Italy and Executive MBA in Informatics, Information Systems, ERP, SW Development/Maintenance, Project Management, Process Analysis, ICT from IBM Business School IFDA – Novedrate, Italy; also has Executive MBA in Company ICT Information Systems, ERP, BPR, Project Management, Process Analysis, ICT Management, TLC from SDA Bocconi, Italy. He has completed his Doctor of Philosophy (PhD), Systems Science and Theory, Awarded (May 2014) from The University of Reading, UK. He has so many certifications from different areas.

In the early stage of his professional journey he started as Software Engineer. As Professional David has almost 30 year experience, Director and Chairman at Bridging Consulting Ltd, member of the Professional Advisory Board of HP-MOS, Senior member of IEEE and ACM, and Project Expert Evaluator/Reviewer in over 12 Research Programs.

As Project Manager he has a track record of over 98 projects (for over 300 million Euro) successful completion (12 rescued), acquisition of over 21 projects (for over 62 million Euro), and over 100 projects assessed.

As Academic he has good experience in teaching and knowledge transfer both in academia and in industry; a book chapter and the market analysis adopted as the starting point of the EC Special Task Force for Multimedia & Education, several scientific articles, position papers, and very successful tutorials. Adjunct Professor at KIIT University, Invited Professor of Project Management & Problem Solving at the Catholic University of Cordoba Argentina (Faculty of Engineering and ICDA Business School), Visiting Professor at Vilnius Technical University and at Kokshetau State University, Invited Lecturer at the School of Design of the Politecnico di Milano, Senior Trainer at Fondazione Clerici Milano, Visiting Research Fellow at Brunel University and Associated Senior Research Fellow at Reading University.

His others skills include Critical Thinking, Innovation & Knowledge Transfer/Management, Lateral Thinking, Optimization and QA, Organization, Problem Solving, Modeling, Program & Project Management, Proposal Writing, Public Relations, R&D, Strategic Communications/Management & Planning, Teaching & Training, Teamwork, Workflow & Automation Solutions.