Professor Golam Ahmed Faruqui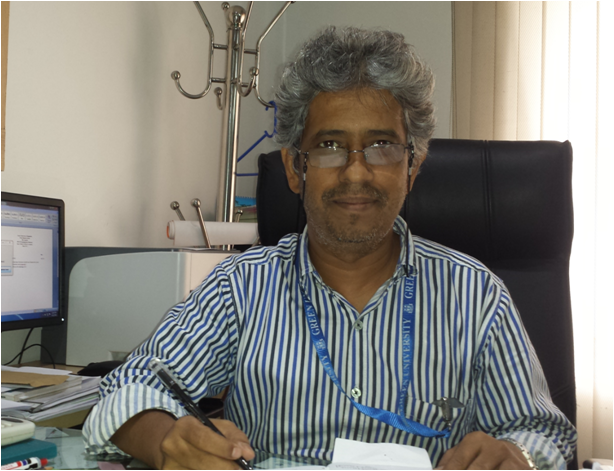 Dr. Golam Ahmed Faruqui has completed his Bachelor's Degree from Winona State University, Minnesota, USA and Masters in Management from Saint Mary's University of Minnesota. He has also completed his Master's and Ph.D. in Finance from La Salle University, Pennsylvania, USA.
Presently, he is Dean (Faculty of Business Studies) and Director (MBA Program), Green University, Bangladesh; prior to this he was the Dean, School of Business, South East University (SEU). He is a visiting faculty in the leading private universities of Bangladesh. Prior to this, he is also a former faculty and administrative body member of East West University, Bangladesh, Al Ghurair University (AGU) and University of Jazeera, Dubai, UAE. Dr. Faruqui has been in the university teaching profession for the last 18 years.
Dr. Faruqui was associated with Northwest Bank in Minnesota, USA and also has four National and International publications and a number of articles. He also acted as a consultant with various international organizations such as SEDF, WHO, ADB etc. In addition, he is an Associate Director of Institute of Business and Economic Research (IBER) of UIU and is a life member in American Alumni Association, Dhaka.
Dr. Faruqui was awarded "Who's Who among students in American Universities and Colleges", one of the prestigious acknowledgement in the USA, in recognition of outstanding merit and leadership quality in the campus in 1991-92.