Dr. Ana Maria Aguilera Luque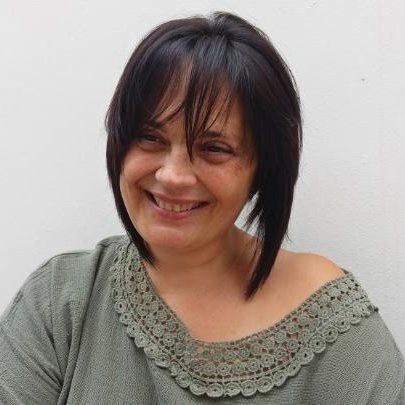 Dr. Ana Maria Aguilera Luque started her professional career in 1995, as quality inspector with an internship of the quality department of Coca-Cola (Valencia, Spain). After, she got a new internship as quality consultant, in the Plastic Technology Centre of Valencia (AIMPLAS). Few months later, she was hired to hold the quality manager in a firm of the automotive industry; it was her first position of responsibility.
In 1998, she founded ACM, organizational development consulting, which managed until 2016. In that period, she also held responsibility positions in five firms, and she was advisor for the improvement of public services of a town hall for ten years. Between 1999 and 2004, she was chief auditor for management systems and security of product, for a certification company accredited by ENAC. Since 1999 to date, she also has been teaching postgraduate programs on firm topics, for several entities both public and private. She mainly has developed her profession in the following areas: environmental management, quality control and management, general product safety directives (GPSD), organizational development, statistic applied to management, entrepreneurship and innovation.
Currently, she is researching, with a clearly practical approach, on two topics: creativity and vocation. She wants to contribute to divulge the "evidence-based management" philosophy, and an important part of her work is oriented to this goal. In this sense, and for sharing information and knowledge, she has created the website "La ciencia en la calle" (Science on the street), which constitutes an important part of her current activity. She also volunteers, as mentor, teacher and translator in UN volunteering online, PEOI, Coursera, YMCA and València Acull, among others.
Regarding her academic background, in 2016, she obtained her Doctorate in Business Administration (Cum laude) with her thesis on organizational creativity. From 2014 to 2016, she was invited by HEC Montreal as a researcher for developing a meta-analysis, as well as, to deep in her study about the evidence-based management. She has two bachelor's degrees: Industrial Engineer (Industrial Chemistry) from Polytechnic University of Valencia and Psychology from National University of Distance Education of Spain (two specialisations: Clinic and Organizational Psychology). She obtained four Master's Degrees: MBA in Innovation and innovative enterprises, from University of Valencia, Master in Personal and Professional Development from INEDE-Catholic University of Valencia, Master in Neuro-lingüistic Programming from AEPNL of Spain, and Master in Prevention of Occupational Hazards – Industrial Security from CEF of Spain. She also has obtained several postgraduate certificates related to quality, environment and industrial pollution and entrepreneurship.